"Rather than wringing our hands at every "accident" that we all saw coming, or passing more rules and having press conferences, if we are serious about compliance and our communities, we need to admit the Human Factor at play, and respond accordingly."




The Environmental Justice movement has loomed large lately, and rightly so. With problems like the nearby Aliso Canyon gas leak, lead contamination from the Exide battery plant, and refinery explosions in Torrance, people and politicians are wondering if businesses can operate safely. In some areas, certain types of businesses are being banned. Stricter rules are being proposed either by the state or local agencies. I believe both of those miss the greater issue, and that is the Human Factor.
Powered by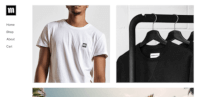 Create your own unique website with customizable templates.