Were some of your best experiences outside? If yes, please comment on the Department of Interior's initial list of open space designations -including many in California. Here's how you can comment: https://www.regulations.gov/document?D=DOI-2017-0002-0001

Tell them what public lands mean to you. My story started with Cheez Whiz.....

Powered by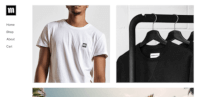 Create your own unique website with customizable templates.